Field Operations Management Done Right
Inspection • Auditing • Quality Control • Safety • Compliance • Research & Much More ...
Who Benefit from Onsite
Perfect Intergration
ONSITE
Intuitive And Smart Business Solution
ONSITE is a Field Operations and Market Management software, enables businesses and organization to manage, monitor and control their field operations, tasks and off-site locations and branches instantly with high level of accuracy and efficiency.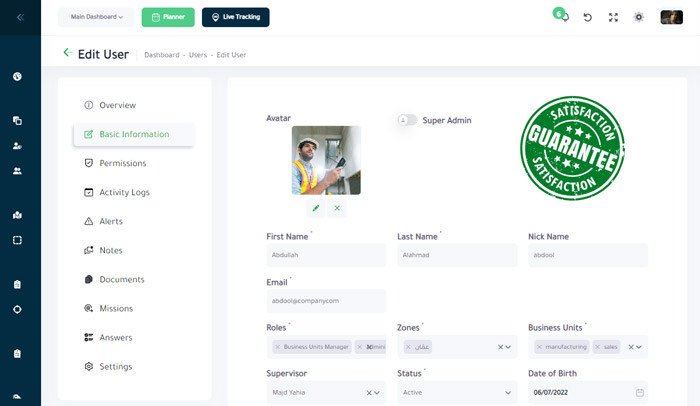 creative approach
Built for Your Business by Business Experts
ONSITE comes packed with tools and features with high configurability and flexibility to suite many use cases to help managing field and team operations.
Inspection
Auditing
Quality Control
Safety
Maintenance
Marketing
Sales
Distribution
Merchandizing
Marketing research
Engineers
Delivery & Shipping
Compliance
ONSITE Features
Comprehensive Set of Tools
With ease of use and smart dashboard, ONSITE offers a comprehensive set of tools and features that are highly customizable to fit your business and operations needs and allows on-time insight into your field's operations.